The Interview Process / Keeping Children Safe in Education
Training to teach is both rewarding and challenging. We are looking for people who have the determination to succeed, a commitment to working hard and the ability to work with others.
Your interview process at Kingsbridge comes in three phases:
The Formal Interview:

You'll be invited to Kingsbridge to sit your interview. Just like any other job interview, you will be asked a series of questions designed to illustrate how you meet our standards. We will be looking at your communication skills, knowledge and experience and your personal attributes.

During the formal interview process candidates will be required to demonstrate high standards of safeguarding that promotes the welfare of young people.

Keeping children safe in education

, it is vital that schools, colleges and SCITTS create a culture of safe recruitment and adopt recruitment procedures that help deter, reject, or identify people who might abuse children. Please be aware that our recruitment procedures are robust in this regard.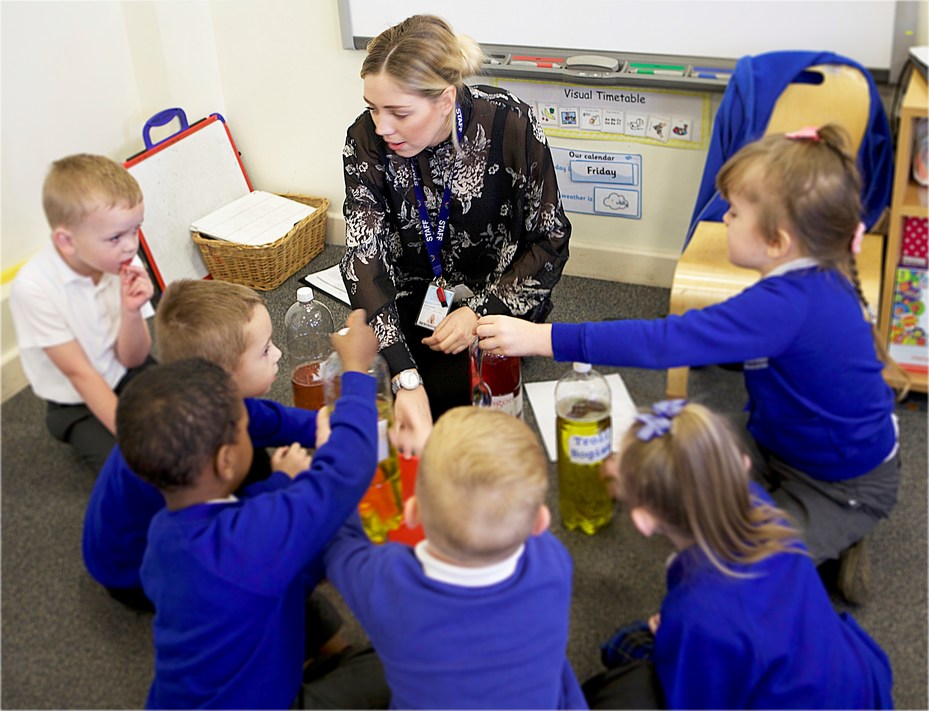 The interview panel will consider your:
Quality of subject knowledge

Ability to communicate effectively and explain difficult concepts

Capacity to establish effective relationships inside and outside the classroom

Passion and drive to deliver the highest quality of educational standards

Commitment to develop as an educator of character

Suitability to train to teach and to meet the Teachers' Standards by the end of training

Flexibility to adapt to change and ability to think instantaneously

Resilience and your ability to commit to tasks

Time management and organisation.
School Based Assessment:

Once you've made it through the interview you'll be invited to come to one of our partner schools. You will be asked to deliver an activity with a small group of students. We will be looking at how you engage with the young people, how you capture their attention and fire their imaginations. We'll also be looking for self-confidence in front of the class and your creativity in devising and delivering an entertaining and educational session.
The Conditional Offer: When you make it through the first two phases we will make you an offer of a place, but you will be expected to pass each of our

selection procedures, before any such conditional offer can be made into an unconditional offer.

This includes;
That all entrants have attained a qualification that demonstrates the level of knowledge, understanding and transferable intellectual skills associated with graduate status. You need to provide your original degree certificate (or equivalent qualification) to train on our postgraduate initial teacher training course.

You'll also need to provide GCSE

examination

certificates for your GCSE grades C / 4 (or standard equivalent) in Maths and English - and a Science subject for primary trainees. If you don't meet this entry criteria, we will ask you to sit a GCSE, equivalency test.

As part of our selection procedures, you will also take part in a rigorous selection process designed to assess their suitability to train to teach. This will include an

assessment

of your

knowledge, skills, academic background and prior experience is capability to meet the Teachers' Standards in the time planned for their training.

Trainees

need the health and physical capacity to train to teach and will not put children and young people at risk of harm. Entrants therefore will

undertake

a pre-course health questionnaire.

You will be asked to be asked to complete a current Disclosure and Barring Service (DBS) check. We will confirm in writing to you and our partner schools that all non-salaried trainee's checks have been

undertaken

, including a check of the children's barred list, has been completed and that the individual has been judged by the provider (Kingsbridge) to be suitable to work with children.

Candidates who have lived or worked outside the UK must also undergo the same checks as all other staff in schools and colleges.
Please note that this is not an exhaustive list
Kingsbridge Teacher Training and Community First Academy Trust is committed to safeguarding and promoting the welfare of children and young people and expects all our staff and SCITT Trainees to share this commitment.
Further information re: complying with Safer Recruitment legislation
Safer recruitment is all about keeping unsuitable people away from children and vulnerable adults – this is a vital part of our safeguarding and safer recruitment processes.
All trainees on our programme agree to behave in a manner appropriate to their position as a trainee teacher and understand that behaviour including, for example, dishonesty, indecency, harassment, bullying, violence, abuse of drugs or alcohol will lead to at risk of failure action.
Trainees furthermore agree to inform the Kingsbridge Team, without delay, should they be subject to a criminal conviction or caution after the submission of my application for DBS Enhanced Disclosure. Trainees agree to understand that a criminal conviction or caution may lead to my suspension or expulsion from some or all aspects of the course and that this may lead to the need for their studies to be extended or curtailed.
Trainees recognise that in the course of their studies they will be placed in a position of trust and that as such they subject to the requirements of the Sexual Offences (Amendment) Act 2000.
Trainees agree to understand that any DBS clearance obtained by Kingsbridge relates to their position on its programme and does not guarantee that I will be cleared fit for future employment as a teacher.
To see how we comply with Safer Recruitment Legislation please view our SCITT Safer Recruitment Policy by clicking here or Trust Careers website by clicking here
Please be aware overseas checks will be required if you have lived or worked abroad continuously or in total for 3 months or more over the last 5 years, or 12 months or more over the last 10 years, whilst aged 18 or over. For more information, please visit https://www.gov.uk/government/publications/criminal-records-checks-for-overseas-applicants
Source: Education providers must also ensure compliance with all relevant legislation, recommendations and guidance including the statutory guidance published by the Department for Education (DfE), Keeping Children Safe in Education (KCSIE), the Prevent Duty Guidance for England and Wales 2016 (the Prevent Duty Guidance), and any guidance or code of practice published by the Disclosure and Barring Service (DBS).