Welcome Message
Kingsbridge School Centred Initial Teacher Training (SCITT) is a dynamic, high-quality teacher training provider which offers a range of school-based routes into teaching within Wigan and neighboring local authority areas.
We are proud to be Wigan's largest SCITT offering the following services
Kingsbridge can also provide partnership opportunities acting as accrediting provider for your School Direct Partnership - as a Lead School you will be able to build your own network of local schools to fulfil the recruitment needs within your area. For information on forming your own school-led partnership click here.
We believe that every success story starts with a great teacher and great teachers start at Kingsbridge. We are a dynamic teacher training provider with a proven track record of excellence.
Kinsgbridge EIP SCITT currently offers the following routes into primary and secondary teaching through the following phases:
- Primary Programme (3-7 phase)
- Primary Programme (5-11 phase)
- Secondary Programme (11-16 phase) with optional post 16 enhancement
Route 2 Assessment Only –
a route which
takes into account an individual's past and present work experience. (route currently suspended for the Sept 2021-22 academic year due to COVID-19)
Route 3 Post Graduate Teaching Apprenticeship

–
an apprenticeship programme running over 4 terms which integrates academic, centre-based learning and on-the-job practical training in schools. Applicants via this route are required to secure a paid apprenticeship as an unqualified teacher in a school to make an application to undertake this route. Opportunities are typically advertised on the national apprenticeship website. or to be added to our 'Register your interest list' please get on touch with us.
Kingsbridge EIP SCITT
Mission Statement
Kingsbridge prepares Associate Teachers (including Apprentice Teachers) to become outstanding teachers through inspirational and high-quality teacher training. We focus on understanding and promoting effective learning and pupil progress through a creative school partnership which develops professional expertise.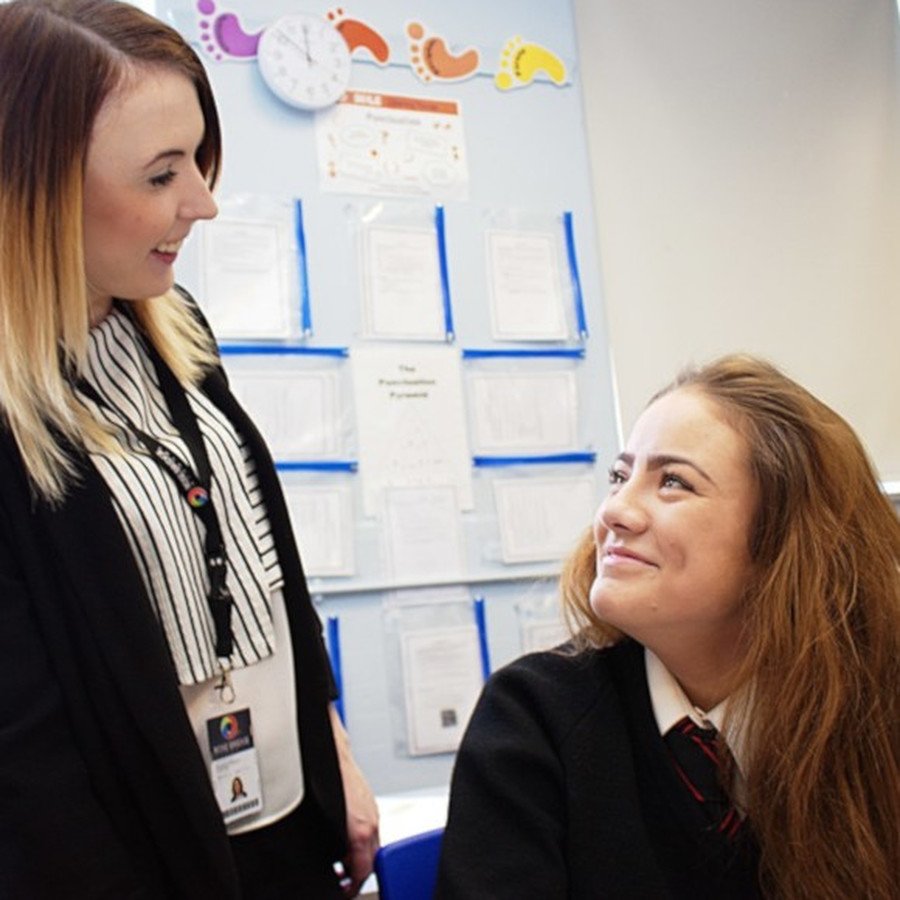 Latest School-centred initial teacher training (SCITT) Events
Summer Conference & New Trainee Induction

01

Jul

2022

@ The Edge, Wigan, WN3 5AB

Annual conference for all our partnership schools and professional and subject mentors. Annual induction for new trainees who will begin a programme of ITT training with us.
Graduation and Celebration Evening Class of 2022

21

Jul

2022

4:00 pm - 7:30 pm @ Alberts of Standish
Latest News
With the end of the academic year nearly here, I can't quite believe my training is nearly over.......

I didn't initially know that I wanted to become a teacher until my second year of university, I studied Computer Science because I enjoyed it but I became discouraged through the lockdowns and online learning we had with covid......

Volunteering overseas in schools was an unforgettable experience that highlighted to me the importance of education.

I was like most students with the end of their final year of university fast approaching: unsure of what was next after I'd donned the gown and mortar board.
Further Articles »