APPLICATIONS FOR SEPT 2021 OPEN on THURSDAY 8th OCT 2020!
Courses that start in September 2021 will be listed from 1 October 2020.
Applications for September 2020 will open on 8 October 2020.
You can no longer apply for courses starting in the 2020/21 academic year.
Click here to search teacher training courses in England starting in Sept 2021 (from 1 October 2020).
Click here to submit your application to start teacher training course in England starting in Sept 2021 (from Tuesday 8th October 2020).
Welcome
Kingsbridge Initial Teacher Training has been TWICE
judged an outstanding provider of both Primary and
Secondary initial teacher training - Ofsted, 2015 & 2012
Kingsbridge School Centred Initial Teacher Training (SCITT) is a dynamic, high-quality teacher training provider which offers a range of school-based routes into teaching.
Proud to be Wigan's largest SCITT We believe that every success story starts with a great teacher and great teachers start at Kingsbridge. We are a dynamic teacher training provider with a proven track record of excellence.
Kinsgbridge currently offers three routes into primary and secondary teaching through the following phases:
- Primary Programme (3-7 phase)
- Primary Programme (5-11 phase)
- Secondary Programme (11-16 phase) with optional post 16 enhancement
Route 3 Post Graduate Teaching Apprenticeship –

an employment based apprenticeship programme running over 4 terms which integrates academic, centre-based learning and on-the-job practical training in schools. Applicants are required to secure a paid apprenticeship as an unqualified teacher in a school to make an application to undertake this route. Opportunities are advertised on the national apprenticeship website.
Why Study with Kingsbridge Teacher Training from Kingsbridge SCITT on Vimeo.

At Kingsbridge you will:

Work in a school from day one - in fact, you will spend all your time training in one of our 19 'good' or 'outstanding schools'.

Become a qualified teacher - we have exceptional

pass rates, with many of our trainees gaining '

outstanding

' grades.

Many of our trainees have gone on to have highly successful careers in teaching, leading onto senior management positions including headship.

Stand the best chance of getting a job - over the last three years all of our trainees have gone on to gain employment as a Newly Qualified Teacher.

Get great value for money - with tuition fees of just £9,250 we are one of the most competitive teacher training providers around.
Want to know more on how every lesson can shape a life through Kingsbridge Teacher Training? Come and see us...
You'll only get a real feel for the energy and enthusiasm at Kingsbridge if you visit us in person.
We have open days throughout the year or you can arrange a personal tour.
Interested in becoming a Primary phase teacher?
Get in touch if you would like to train and become a primary school teacher with our outstanding SCITT programme.
Interested in becoming a Secondary phase teacher?
Get in touch if you would like to train in a secondary school and learn more about our outstanding Secondary SCITT training courses.
If you are an instructor working in school or you originally trained abroad and would like to gain Qualified Teacher Status, you might wish to look at our Secondary Assessment Only Route.
Contact us...
If you feel that you have got what it takes to shapes a child's life then contact our SCITT Administrator Mrs Trish Sexton.
Call on: 01942 487999 Option 6 or
email: kingsbridge@cfat.org.uk
We can also provide advice to prospective Teachers about making an application and also finance too while you are training.
It would be helpful if you have recent experience with children and learners to confirm your career choice, but this is not a prerequisite before applying to Kingsbridge. We look for the potential to train to teach, for example excellent communication skills, team work, responding to feedback and flexibility.
We would be delighted to talk to you and discuss any questions you might have so please contact us or come to one of our many free recruitment information events across Wigan which you will find listed on our Events page.
To find out more about bursaries and funding please click here: https://getintoteaching.education.gov.uk/funding-and-salary/overview
To find out about teachers' salaries please click here: https://getintoteaching.education.gov.uk/funding-and-salary/teacher-salaries
To apply for a student loan please click here: https://www.gov.uk/apply-online-for-student-finance
Click here to read our OUSTANDING OFSTED report.
popup-box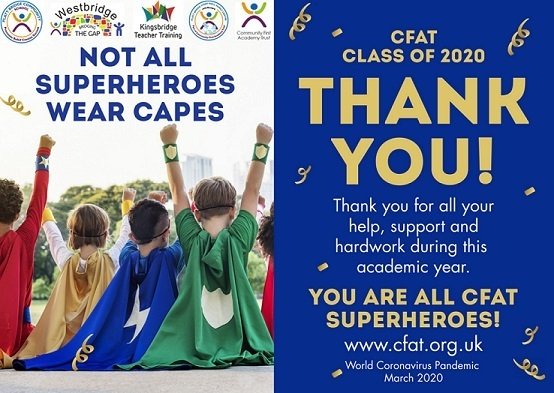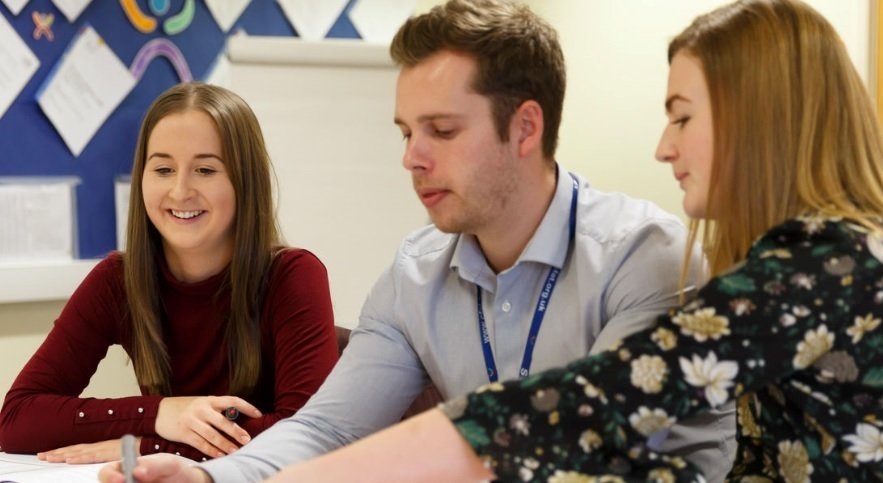 Latest School Events
There are currently no events.
Calendars page(s): School >>