Support for your learning journey
"A key factor in trainees' good and outstanding progress is the outstanding quality of the mentoring. Mentors and professional tutors have exceptionally high expectations of the trainees.
" Ofsted, November 2015
Guiding Lights
When you start at Kingsbridge, you will be allocated your own Subject Mentor. These mentors are with you every day to give you personalised coaching and support. You'll get added support from the school you train in, because each has its own Professional Mentor. The mentors are here to make sure that your training is as good as it can be and to help you grow and develop as a professional.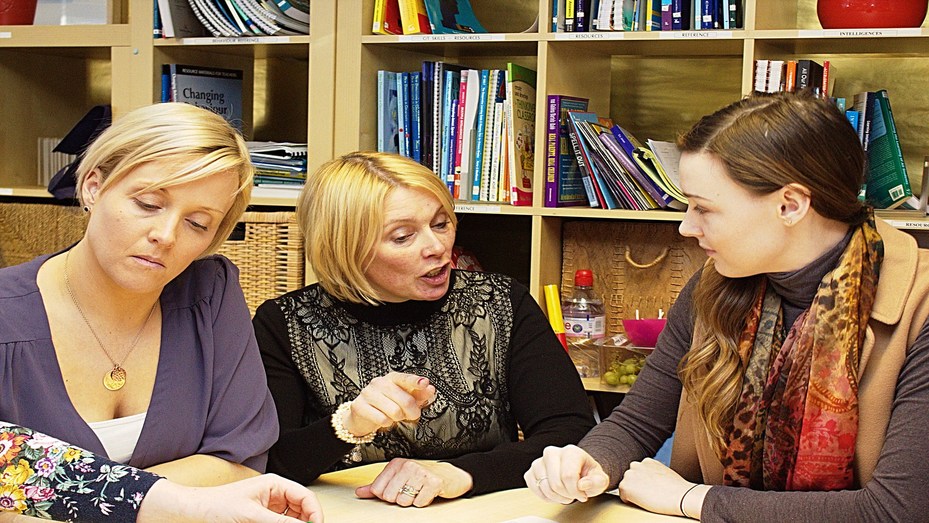 Subject Coaches
Our primary school trainees receive intensive training from our English and Maths consultants. The focus is on the practical skills you will need to bring learning to life for the young people in your class. It will give you the knowledge and skills you need to hit the ground running when you start your career within a school.
Your Link To Excellence
Kingsbridge has a great team of professional consultants. They are linked to your training placement and work with you on a one-to-one basis. They will support you in all aspects of your training at both primary and secondary level.
Professional Studies Programme
Every week we put theory into practice with our professional studies sessions. It's a chance for you to develop your own learning techniques and share them with others on your course.
PGCE (SCITT) (Level 7 Masters Work)
Throughout your time at Kingsbridge you will be expected to keep a weekly diary of experiences, achievements and your learning goals. These entries are shared with your learning mentor and are a great way of learning through reflection. Your learning diary also allows you to extend your work with Manchester Metropolitan University by conducting additional research and broadening your knowledge of the subject you are teaching. Ultimately, this work can lead to further qualifications up to Masters level.
Looking after you
Education Support is the only UK charity dedicated to supporting the mental health and wellbeing of education staff in schools, colleges and universities. They offer a wide range of resources and services including a free and confidential helpline. Don't suffer in silence; this helpline is available 24/7 to everyone working in education (regardless of their role) and is available UK wide on 08000 562 561.
For details relating to the Kingsbridge extended Well-being support service visit http://www.kingsbridgeteachertraining.co.uk/selection-process/teacher-wellbeing