Placements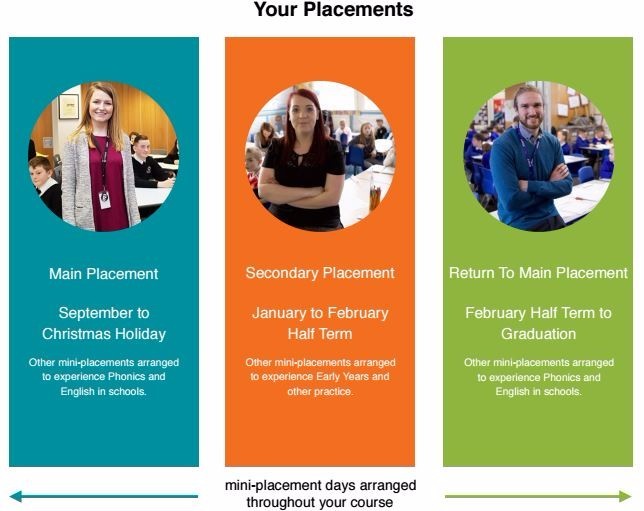 You'll be placed in schools by Kingsbridge during your training.
Placements during the year ordinarily operate as follows:
1) Main Placement - Sept to Christmas
2) Second Placement - Jan to Feb Half Term or Feb half term to Eater
3) Return to Main Placement - Feb Half Term to Graduation or Easter to Graduation
You can't pick which school you want to be place within, but we will try to place you in schools you can commute to.
Additional short-term intensive placements
In addition to the normal placements outlined above all our trainees engage in a range of additional short-term intensive school placements. Our intensive placement scheme provides additional opportunities for trainee teachers to benefit from highly focused practice of, and feedback on, essential components of the curriculum, to fully support trainees in the method and practice of teaching, especially in academic subject or theoretical concepts.